Winner Tatasteel 2021!!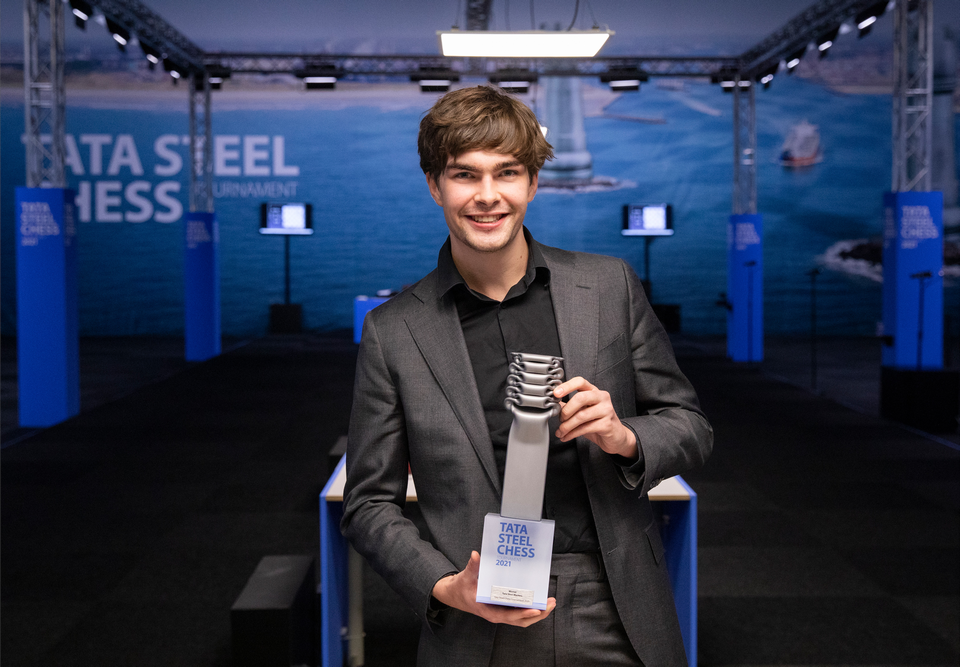 Picture: Jurriaan Hoefsmit – Tata Steel Chess Tournament 2021
For chess training I use RealChess. I started using this app when I was 10 and I still use it to improve!
Major Achievements:
I'm known for my innovative, versatile and dynamic play. If this matches with your company profile, I am interested in a commercial relationship. 
I'm available for chess clinics and simuls. For more information please contact me at jvanforeest@gmail.com .
Ambassador of Urban Chess Chesstables.
I play for the Kennemer Combinatie , Solingen and Clichy echecs 92.
Former trainers: Geon Knol, Sipke Ernst and Sergey Tiviakov .